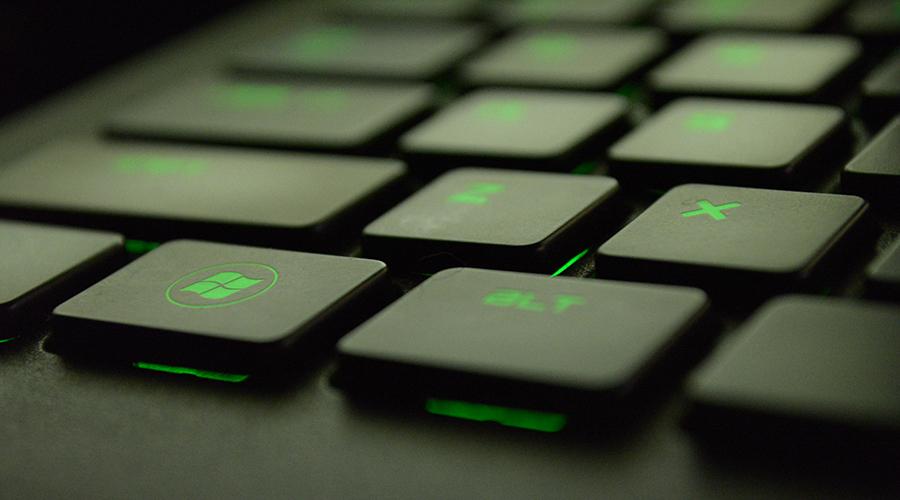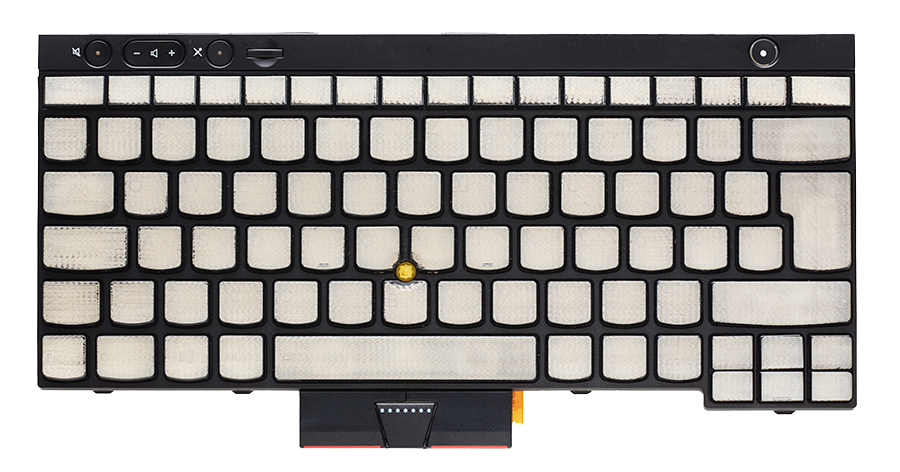 Our lasers erase the old ink and create a blank surface ready for printing.
This process allows us to create surface that will allow the light to come through the keycaps even when the top language layter is being applied.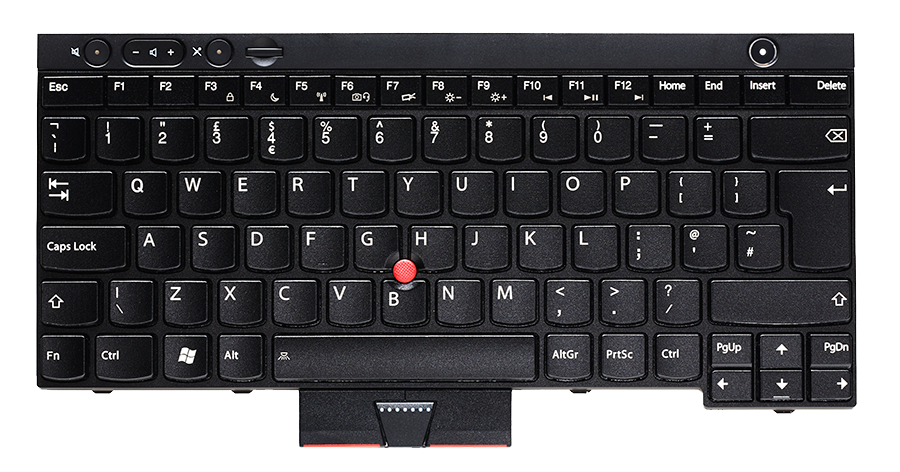 This sample shows visibly the quality we are camapble of. No signs of old paint and letters. You get a brand new keyboard!